Richard "Rick" Sanders, Broker
Broker BRE License #01886909
Current: Broker, KBJ Real Estate, 2332 D Street LaVerne, CA 91750
I am a Real Estate Broker serving the Foothill Communities of the Inland Empire and San Gabriel Valley focused on listing and selling residential homes, commercial and land properties.  I offer a commission rate that will help you net more from the sale of your home.
Personal Residential Property Management since 1991: I have managed my own residential rental properties in Covina, CA and Lake Havasu City, AZ.
1983-2012: California Highway Patrol – Honorably retired March 16, 2012. My last assignment was at the rank of Lieutenant assigned as the Commander of the Arrowhead Office that serves the San Bernardino Mountains including Crestline, Twin Peaks, Blue Jay, Lake Arrowhead, Running Springs, Arrow Bear, Green Valley Lake, Big Bear Lake, Big Bear City, Fawnskin, Lake Williams, and Forrest Falls.
Memberships: California Association of Realtors, Graduate Realtor Institute, National Association of Realtors, Citrus Valley Association of Realtors.

>
Sheryl Fox, Broker- Associate, has over 35 years in the Real Estate industry. Besides sales, she has managed offices, property management, developed and remodeled properties and recently owned her own Real Estate Company. KBJ Real Estate, Inc. is proud to have a Broker-Associate with such a diverse background and knowledge.
Sheryl Fox, Broker-Associate
DRE # 00842857
909-568-6480
Sheryl@sherylFox.com
>
Susan Doody, Realtor, says, it is with great honor and pride to say I work in such a wonderful office. My husband and I have been small business owners in this community for over twenty five years. I have a loan background and have been an active Realtor for twelve years. I look forward to serving you for all your real estate needs and will work hard to find your dream home.
Susan Doody, DRE # 01474297
626-827-3132
Susand.kbj@gmail.com
>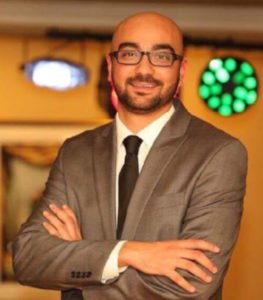 Michael Ibrahim, Realtor. Michael recently joined KBJ Real Estate Inc.   Michael owns rental investment properties and proudly shares his knowledge and strategy with others looking to become homeowners or invest in real estate income properties.  Besides sales, Michael has also worked in the health care industry and focuses on the needs of others first.   KBJ Real Estate, Inc. is proud to have another diverse and dedicated salesperson.
Michael Ibrahim
DRE # 01942590
626-372-3382
Mike.therealtor@hotmail.com
>
Sierra Jones, DRE 02053180
310-435-1210
KBJ Real Estate Inc. is proud to announce that Sierra Jones is joining our office.  Sierra was born and raised in Southern California, living in various communities from Beverly Hills, Indian Wells to Lake Arrowhead and now resides in Claremont. She attended The University of La Verne where she earned her Bachelor's in Computer Science and Engineering as well as a Certification in Project Management.  Growing up Sierra was raised in a family that loved real estate and toured many homes from a very young age. Learning about architecture, locations and different advantages of each area.  
 Sierra worked for 9 years in social media, web design and sales, before pursuing her great passion – real estate. In her business she experienced many diverse cultures with her clientele. From Spain to China, Sierra has had the opportunity to also experience their traditions along with lifestyles and family goals in business and personal life that are important to each culture. She is knowledgeable when working with tech savvy clientele and understands the needs associated with smart homes and security. With her well-rounded experience in all areas, Sierra prides herself on having a pulse on the community for buyers and sellers.
 Sierra has an uncanny ability to understand her clients' needs and meet those goals while continuously exceeding her clients' expectations. Her professional and personable character allows Sierra to create long lasting friendships with her clients helping them every step of the way, today and into the future.
 She loves helping families build a better life in a home that provides security and space to grow, while ensuring each home is the perfect fit in the right community. She understands that family resources that are conveniently located like schools, shopping, churches all make for a comfortable lifestyle.
 Sierra is just one of those people with an understanding that makes you want to chat with her. You can pretty much ask her anything regarding the home buying experience and she will share her knowledge and expertise with you.
Rick Sanders worked tirelessly to find us a home we liked within our budget. I can´t even guess how many homes we looked at. Unlike many agents he didn´t "bracket" us, showing more than we could afford or way less than we wanted. We especially appreciate his knowledge and professionalism during the negotiation and closing. He was also there after the sale helping us with a small warranty problem that was covered by the home warranty he negotiated for us. We highly recommend Rick!